Much has been written about incentive plans in business and whether they really make a difference. Critics argue that money is not a motivator and that you can't pay people to perform. Fair enough. I don't argue with either of those assumptions. However, people who are working hard to create value for the business instinctively know there should be some means of sharing in the growth they help fuel. They seek a sense of partnership with company owners and won't become full stewards of the their vision unless their role is codified financially. Similarly, shareholders want business partners, not just employees. They expect performance and productivity and feel incentive pay can be used as a strategic tool towards that end...if applied properly.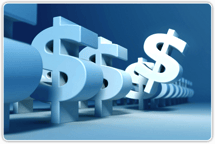 So where does that leave us? How can you ensure that your approach to sharing value will work? Essentially, there are two things you need to get right. Let's explore them.
Flawless Plan Design and Operation
9 Things to do Without Compromise
Envision
Adopt a value creation/value sharing philosophy (be generous)--a comprehensive pay philosophy is a critical first step and should define how you define value creation and sharing.
Tie the plan to shareholder value creation (budget wisely)--build a model that helps you forecast the future business based on base, target and superior levels of performance.
Explore creative plan design features--get help if you need to but ultimately there about nine different long-term value sharing approaches to consider. Figure out which one works best for your company
Create
Carefully model all expected financial possibilities--this should be done within the framework of the forecast mentioned above.
Select plan provisions based on expert advice--there are dozens of questions that need to be asked and answered if a plan is going to stand the test of time. Get help with this if you need to.
Document meticulously while allowing for future flexibility--you protect both shareholders and employees by properly documenting your value sharing approach. Some plans require legal documentation while others just need to effectively communicate the provisions of the plan to participants.
Sustain
Make annual awards in a timely and consistent fashion--too many companies give too much away too early. Long-term value sharing in particular needs to be parsed out over time.
Communicate and reinforce the plan constantly--don't assume because you announce a plan today that people are going to remember it a month or six months from now. Celebrate successes and reinforce the rewards associated with them.
Maintain financial controls and accountability--building the right financial model going in then monitoring actual results will help ensure the plan is performing financially the way it's supposed to.
Employees with a Ownership Mindset
9 things you want to hear from participants
If your plans are being engineered and operated properly, you should be observing and hearing certain behaviors and responses from employees who participate in value sharing. They are distilled into the following categories and statements.
Clarity
"I understand how the plan operates."
"I'm clear on the company results that will maximize the plan value."
"I see what has to happen to continue to receive awards."
Believability
"I believe we can achieve those results."
"I sense you're committed to operating the plan with financial integrity."
"I believe you're sincere about treating me like a partner in the business."
Meaning
"This is a meaningful value creation and sharing opportunity."
"I'm deeply committed to help generate sustainable and growing profits."
"I'm impressed with the comprehensiveness of this program."
Business leaders who approach value sharing development and operation in this framework find that continuity between company growth goals, roles and expectations and rewards is more readily engendered throughout the organization. This is, in part, how an ownership mindset is fostered--particularly among your key people. When that kind of line of sight exists, there is unity of purpose and performance between shareholders and employees.
When that occurs, your incentive plan is "working."